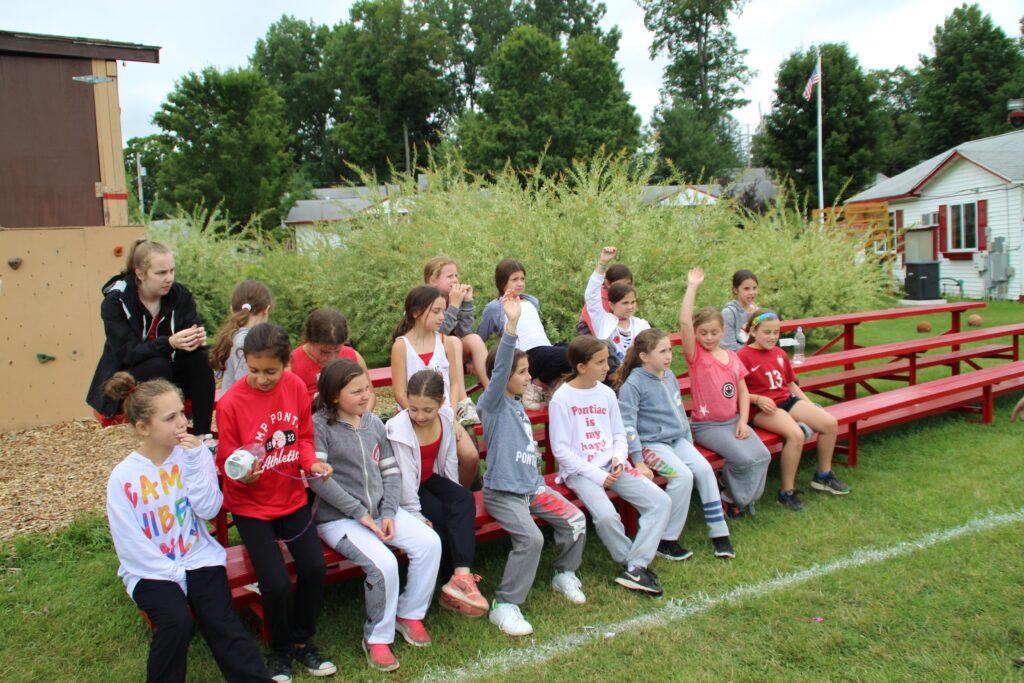 Day 32
Can't believe how fast the summer is going.
While the older campers are away, the Debs, Braves, Freshman and Sophomore boys and girls were hanging around camp doing activities like yoga, aerobics, arts & crafts, and outdoor adventure. In the afternoon, the Braves and Freshman boys went to the movies.
This evening's activity included all lower camp boys gathering together on the island for a campfire which included making s'mores; while the girls had fun making edible art!