Camp Pontiac has long believed in the importance of an outstanding facility to ensure excellence in programming and enabling us to attract top professional staff to oversee these programs. For many years we have committed vast resources to offer the best in both outdoor and indoor programming venues. With 16 indoor buildings on the campus (almost all air-conditioned) solely dedicated to programming, rain or excessive heat never stops us from running our extensive and highly regarded activities throughout the day and evenings. Not to mention our state-of-the-art health facilities, vast cabins, regulation athletic fields, and more!!!
THE PALACE
A 12,000 square foot facility housing basketball courts, two volleyball courts, street hockey and a weights/fitness center.
THE PLAYHOUSE
An air-conditioned theater for streaming movies, hosting "game shows" and productions, talent shows and meetings, accommodating over 700 people.
PONTIAC PINES
The Pines serves as a great venue on beautiful days and nights for outdoor shows, dances, sings, group games and meeting area.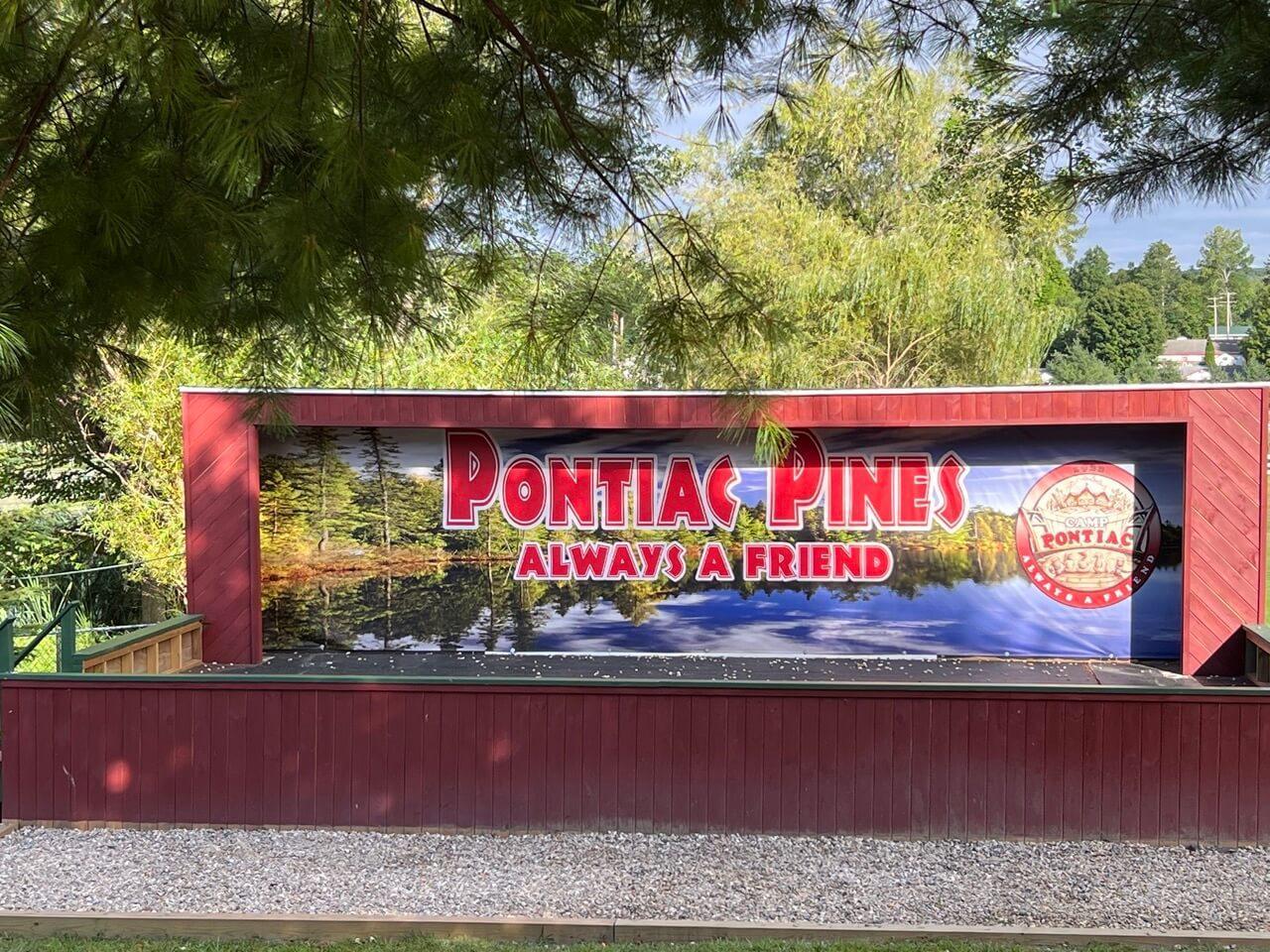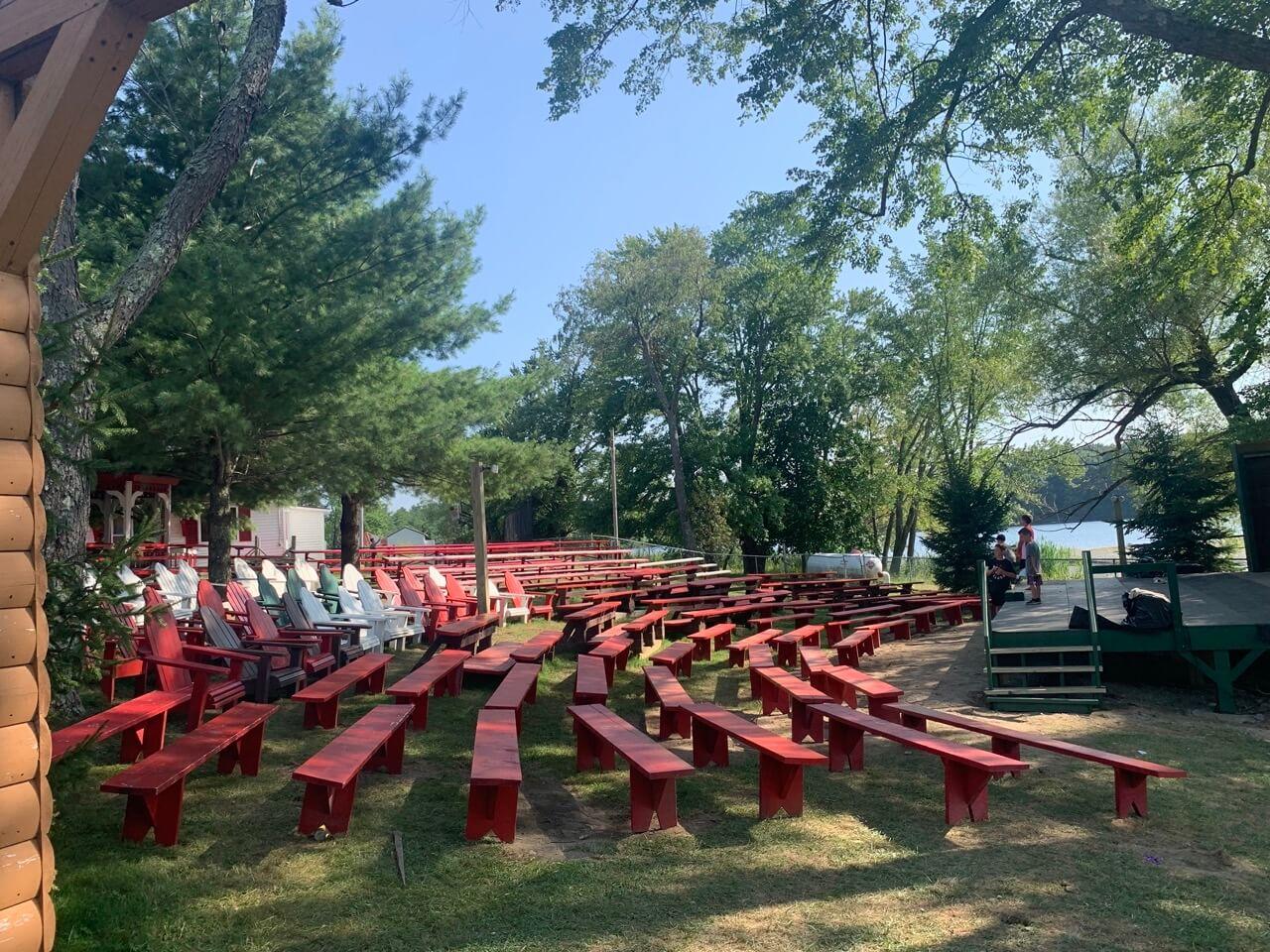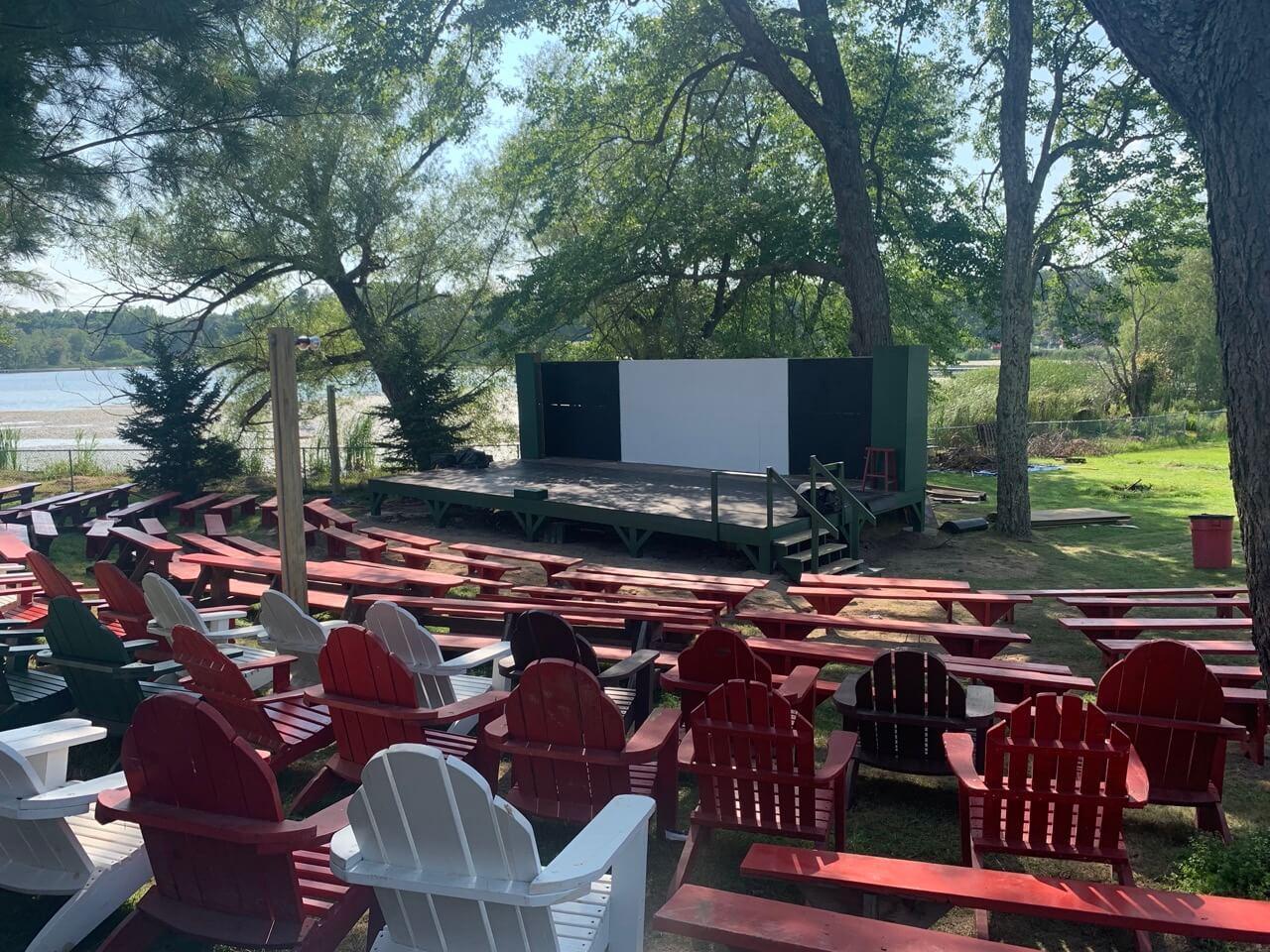 THE PAVILION
An 8,000 square foot state-of-the-art gymnastics center with four separate air conditioned studios for dance, martial arts, cheerleading, aerobics, spin, urban bounce, pilates, fitness and cardio.
THE PARAMOUNT
A 230-seat air-conditioned theater with real movie theater style seats, full screen, sound system for streaming movies and television, hosting "game shows", and a meeting center.
Camp Pontiac offers a daily program packed with excitement. Our campers get time to play sports in our intramural leagues, play age-appropriate games, and pursue their hobbies like woodworking or martial arts. A typical day at Camp Pontiac includes:
THE PARLOR
An air-conditioned soft serve ice cream, soda and snack shop with cable television and music
THE POND
Indoor roller hockey arena for street hockey, rollerblading and dodge ball
BIG TOP
Air-conditioned for step, yoga and meetings with a big screen for movie nights
THE CUBS DEN
Air-conditioned pavilion for gymnastics, martial arts and wrestling
PONT ROCK CAFÉ (CANTEEN)
Air-conditioned 50's style soda shop with flat screens TVs for video and cable, DJ center, karaoke and full canteen food and beverage service.
CRAFTS HALLS
Two expansive crafts halls with an enclosed outdoor patio featuring seven separate sections for creative and challenging art projects