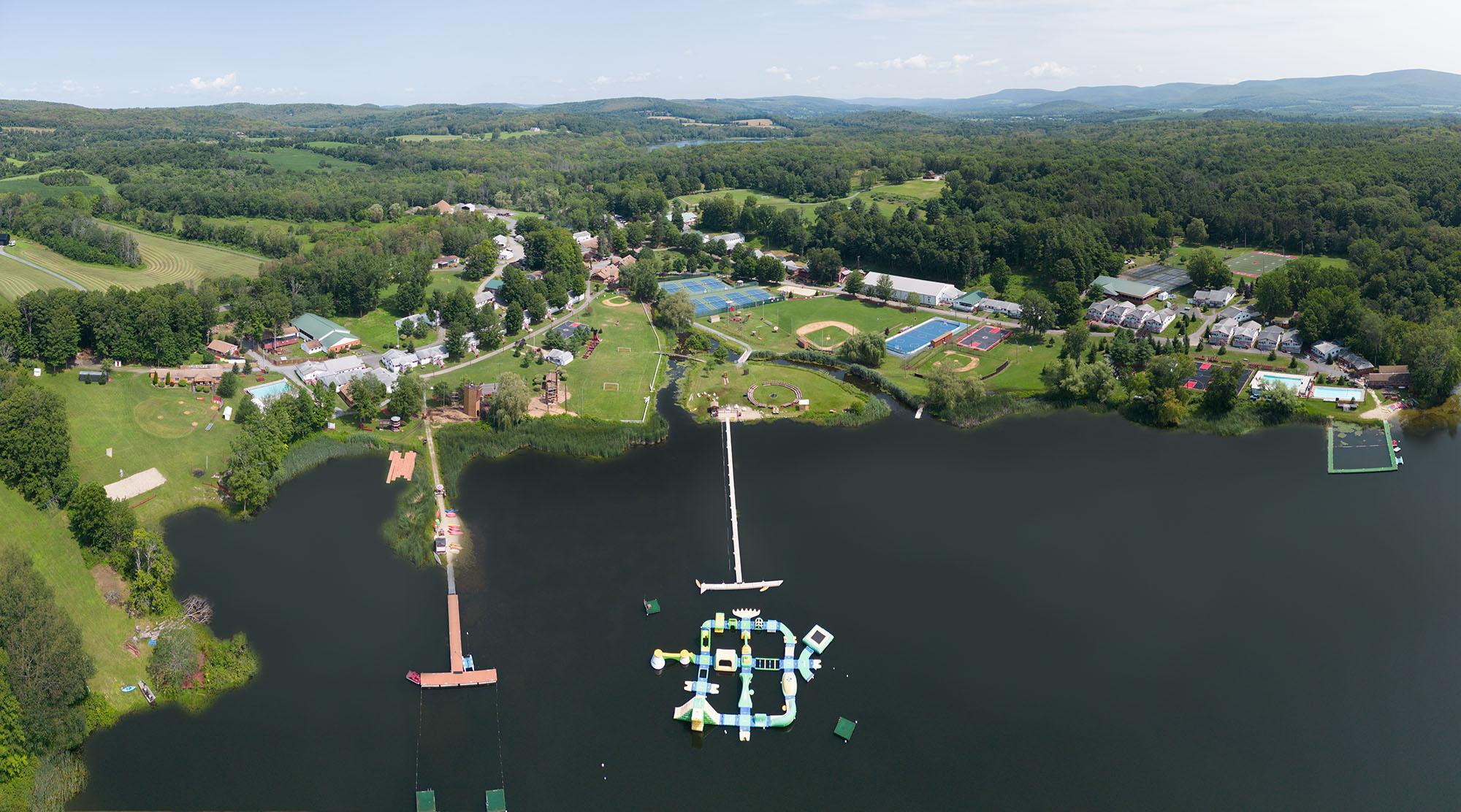 Looking for things to do when you visit Camp Pontiac? You've come to the right place! From places to stay, restaurants, local events, and a range of activities, you can take advantage of many hidden gems nearby Camp Pontiac.
Outdoor Adventures and Water Activities
Pontiac's surrounding areas are known as a great destination for outdoor enthusiasts. Enjoy the fresh air by hiking, biking, boating, swimming and challenging yourself to an adventure park.
Hiking Trails
Bash Bish Falls
Known for the highest single drop waterfall in the state, Bish Bash Falls is definitely worth visiting. Bish Bash Falls is perfect for people looking to pursue a shorter hike (about 2 miles) with a beautiful overlook view and a breathtaking waterfall. This trail is located in the Taconic Mountains of Berkshire County, Massachusetts with breathtaking views that are definitely worth seeing. 
Harlem Valley Rail Trail
Originally a rail line extension of New York City, Harlem Valley Rail Trail is a trail with incredible views. You can enjoy the gorgeous views of the nearby countryside whether walking leisurely, bicycling, running, or going on a hike. The trail offers a tranquil escape into nature for those wishing to enjoy the warm weather and discover the historical charm of the area. It is also great for birdwatching and picnicking.
Sunset Rock Trail
If you are a nature enthusiast, Sunset Rock Trail Is definitely worth checking out. This trail contains a 3.9 mile loop trail in Copake Falls, New York, while featuring
 hiking, walking, birding, and beautiful rivers to see. To reach Sunset Rock, where they may see stunning panoramic views of the surrounding landscapes, travelers can take a picturesque stroll through verdant forests and rocky terrain in the summer. The pleasant weather makes it the ideal time to hike the trail, have a picnic at the top, and take in all the scenic views it has to offer
Adventure Park
Catamount Aerial Adventure Park
Located at the boundary of Massachusetts and New York is a thrilling summer attraction called Catamount Aerial Adventure Park. Visitors can engage in a variety of outdoor activities during the summer, such as zip lining, climbing, and completing obstacle courses in the air. The park is appropriate for people of all ages and skill levels, offering varying degrees of difficulty. It provides you with a unique way to take in the stunning natural settings of the Berkshires during the summer, whether you're looking for an adrenaline rush or a family-friendly experience.
Water Activities
Copake Lake Boat and Ski
Copake Lake is home to the well-known summer vacation spot Copake Lake Boat and Ski. This spot is perfect for relaxing and making a visit to the area worthwhile, with its scenic surroundings and recreational options.There are plenty of outdoor activities throughout the summer to take advantage of, such as boating, water skiing, jet skiing, swimming, and fishing. The marina makes for a great destination for boaters of all ability levels by providing boat rentals and equipment for participating in water sports. They even offer live music and sunset drinks on each Saturday of the summer! 
Taconic State Park, Rudd Pond Area
The Rudd Pond Area of Taconic State Park is a wilderness hideaway situated in the Taconic Mountains of New York and Massachusetts. This park provides outdoor enthusiasts with a wide selection of summertime activities. In the beautiful Rudd Pond, surrounded by luxuriant vegetation, visitors can go swimming or take picnics by the water. The park offers chances for birdwatching and wildlife observation in addition to hiking and biking routes. Summer activities include canoeing and fishing on Rudd Pond. The Rudd Pond Area of Taconic State Park is the ideal location for a summer getaway because of its tranquil beauty and recreational opportunities.
Lake George
Located in the Adirondack Mountains of New York, Lake George is a beautiful summer vacation spot. Visitors swarm to this gorgeous lake in the summer to partake in a wide range of outdoor pursuits. You can go boating, paddleboarding, swimming, taking a picturesque boat tour, or hiking on the adjacent Adirondack trails in the area. For a summer vacation that combines scenic beauty and exciting entertainment, the lovely hamlet of Lake George offers a vibrant atmosphere with a variety of shops, restaurants, and activities to choose from.
Cultural Experiences & Attractions
The region surrounding Camp Pontiac is not just about outdoor adventures and scenic beauty; it's also a hub for art and culture. Explore local art galleries, theaters, and cultural festivals that grace this part of the world. Tanglewood, the Copake Theatre Company, and Jacob's Pillow Dance Festival all offer mesmerizing performances throughout the summer. 
Copake Iron Works Museum
In Copake, New York, there is a historical treasure called the Copake Iron Works Museum. In the summer, tourists can tour this beautifully maintained ironworks site and learn more about the area's rich industrial history. The Copake Iron Works' contribution to the local economy and the 19th-century methods used to produce iron are both highlighted in the museum's displays of exhibits and artifacts. Additionally, the museum frequently conducts events, lectures, and outdoor programs in the summer, giving history buffs and families interested in the region's past an interesting and instructive experience.
Hillrock Estate Distillery
Ancram, New York's Hillrock Estate Distillery is a well-known craft distillery. Visitors can enjoy the finest examples of whiskey production during the summer. The distillery offers guided tours that allow visitors to see the full whiskey production process, from grain to glass, while taking in the breathtaking Hudson Valley surroundings. Plus, you can partake in tastings to sample their top-notch handcrafted bourbon and rye whiskey. For lovers of whiskey and those searching for a gorgeous location to appreciate the artistry of handcrafted spirits, Hillrock Estate Distillery is a must-visit location.

Food, Dining & Shopping
Copake
There are several restaurants in the area worth a visit, with Dad's Copake Diner and Church Street Deli & Pizza being notable favorites in Copake.
Be sure to also check out The Copake Hillsdale Farmers Market. The market comes alive with a variety of locally grown produce, artisanal foods, crafts, and more during the summer. In addition to enjoying live music performances and shopping for seasonal, fresh fruits and vegetables, visitors may also sample delicious prepared dishes from nearby vendors. The market is a popular summer weekend destination for locals and visitors alike because it serves as a place to buy items as well as a hub for socializing and getting to know the neighborhood. 
Hudson Valley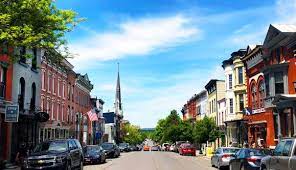 Hudson, a charming town by the Hudson River, is famously known for a lovely street, Warren Street. Stroll along this historic avenue that features unique shops, galleries, and eateries. It's the ideal place for a leisurely lunch and leisurely exploration.
Rhinebeck
Rhinebeck's picturesque E Market Street is known as a culinary haven. Make sure to take advantage of a sweet treat at Samuel's Sweet Shop for some handcrafted chocolates and sweets.
Millerton
Millerton is another hidden gem, featuring 52 Main Street and The Millerton Inn. The town's inviting ambiance and excellent dining options make it a fantastic place to relax and dine.
Great Barrington
Make a trip over the state line into Massachusetts to explore Great Barrington. Be sure to grab a slice of pizza at Baba Louie's, a delicious local pizzeria.
Lakeville, CT
A favorite dining spot, The Boathouse, in Lakeville, Connecticut, is only a short drive from Camp Pontiac. With its tranquil lakeside location and scrumptious menu, it's the perfect place to unwind and enjoy a delicious meal.
Exploring Camp Pontiac and Beyond 
In the vicinity of Camp Pontiac, you'll discover a wealth of activities and places to explore with something for everyone to enjoy. Make the most of your time in this beautiful part of the world, embracing the diverse opportunities for adventure, culture, cuisine, and relaxation. So, whether you're coming for a tour, a rookie camp experience, or visiting day, you'll find that the area around Camp Pontiac is filled with hidden gems and unforgettable experiences just waiting to be uncovered.